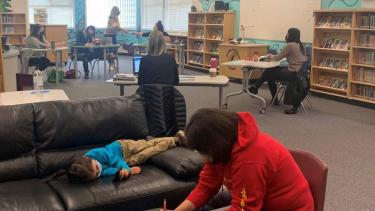 PAC
Great Things Happen when PAC are in the School
Parent Advisory Committee (PAC)
The PAC is an important part of the school. This committee is open to all parents, it is not an exclusive group. This committee is actively involved in the decisions that influence the policies and curricular decisions of our school.
PAC Meetings are usually on the first Monday of the month.  Please watch the calendar for any changes.  If you want to join meetings online please email the PAC at jackson.elementary.pac@gmail.com . 
PAC Executive - 2020-2021
President - Valerie Li
Vice-President - Jennifer Giesbrecht
Treasurer - Dawn Dyck
Secretary - Kristen Witt
Hot Lunch Coordinator - Lana Carrusca
Every parent is a member of the Jackson Parent Advisory Council. Please plan on attending monthly meetings to provide input into your child's school and education.
For a list of Jackson Elementary PAC Executive Roles and Responsibilities please open the file attachment below.