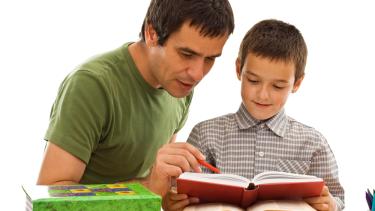 School Volunteers
The school operates on the philosophy of "Open Doors" which promotes parents being actively involved in the education of children. Parents are needed in a variety of places -  Guided Reading Program; library; classroom; computer lab; extra-curricular drivers; special events and many other areas. Your assistance is greatly appreciated. Please contact the school or your child's teacher and ask where you could help.
*All volunteers must complete a volunteer registration package each year, have a current Criminal Record check (completed through the district) and have completed the SWAY training, http://sway.office.com/XFApAKYOoVODHuzj before being able to volunteer at the school.  Please see below for the attached volunteer package.    You may also contact the school office and have a package sent home with your child or come to the office to pick up a copy.  If you have completed the Criminal Record Check the office will supply you with the expiry date.  Once you have completed the SWAY training inform the office. 
** PLEASE NOTE THAT THE SWAY LINK WILL REQUIRE A EMPLOYEE CODE AND POSITION - PLEASE USE 1234 AND VOLUNTEER  TO CONTINUE ON IN THE QUIZ **
School Communication
Planners
Teachers and students use the school planner as a communication tool between school and home. Please take time each evening to review this planner and sign in the appropriate location. It is important that the planner is returned each day to school. Your child's teacher will also indicate other means of communication specific to their class. 
Report Cards
During the school year we are required to send home three formal and two informal report cards (Interim Reports). Report cards are designed to inform parents how their child is doing and how they can work with the teachers to ensure success for their child. Teachers will contact the homes of students who are experiencing difficulty early to prevent any surprises. Parents are welcome to contact the school at any time during the school year to discuss the progress of their child.
Channels of Communication
        Step One:       Speak to the person
        Step Two:       If you are not able to resolve the problem, speak to the principal
        Step Three:     If you are still not able to resolve this program, contact the School Board Office.
School Transportation
Please see the link for important bus safety information. https://www.abbyschools.ca/student-transportation